Containerised Blast Rooms
Airblast Eurospray offers a range of containerised blast rooms. These are an affordable, transportable solution when a weather-proof or transportable blast room is required.
Standardised shipping containers are ideal for converting a mass-produced enclosure into a containerised blast room system. These sturdy and watertight container blast room enclosures solve several problems at once, making them the ideal candidates for conversion.
Besides standard shipping sizes (10ft, 20ft and 40ft), we are also able to offer enclosures built on the principles of a shipping container, but manufactured to any size. These units are ideal when transportability is a consideration, when the container blast booth is to be located outdoors, or when it's important to adhere to a smaller budget.
All our booth construction types are designed to have our market leading ventilation system and a full array of media reclamation systems incorporated.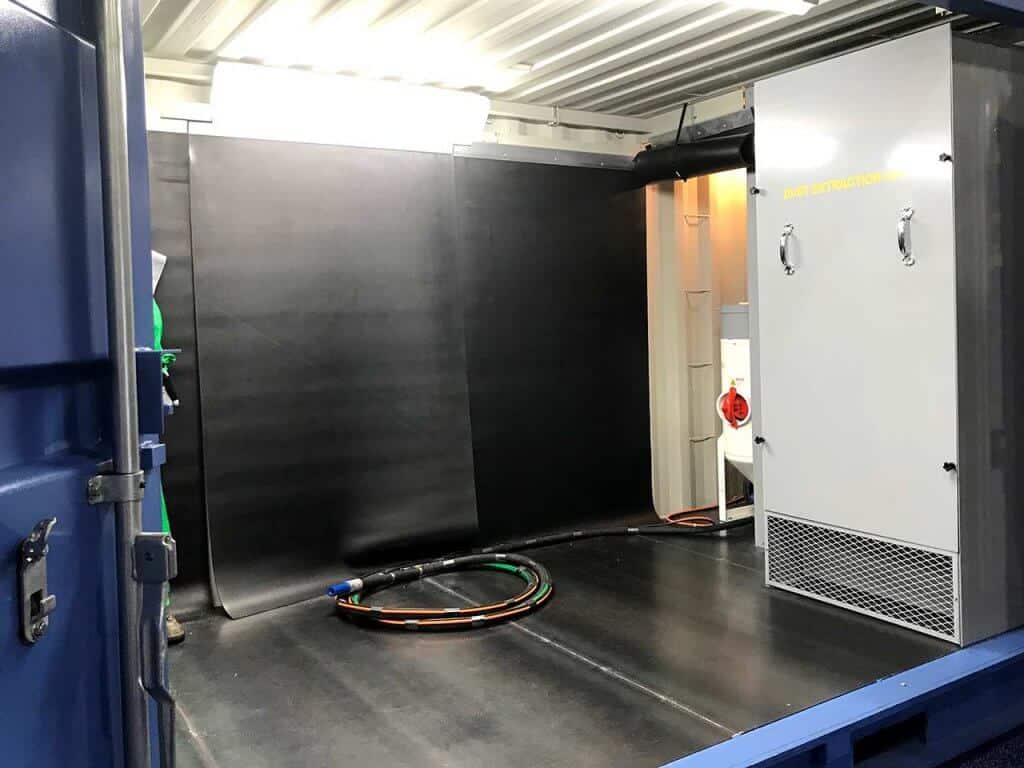 Optional Integrated Reverse Jet Dust Extraction System
Continually innovating, Airblast has recently added an integrated reverse jet dust extraction system to its range. This true "plug and play" booth is our most transportable and compact ever.